This article originally appeared on Hedonistic Hiking.  One of the things we love most about Italy is its regional diversity. Flit between any of the regions and you'll encounter a fascinating variety in food, language and customs. Not surprisingly, this is most pronounced in the border regions, such as the Alto Adige, Friuli-Venezia and Piedmont.
Actually, even within a region, there are often variations of dialect and local food traditions. Anyone who's spent any time in Piedmont will probably have heard of Occitania, a huge historic region which, in addition to extending into parts of Piedmont, also comprises most of the South of France, the Aran Valley in Spain and the principality of Monaco. In fact, the entire region has over 15 million inhabitants, with a common language and culture.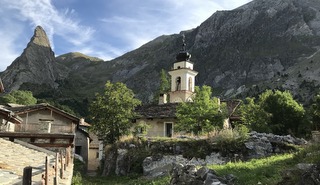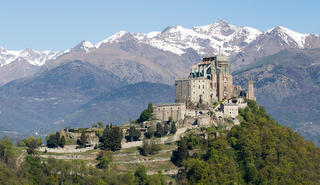 The Occitan heritage in Italy
Dating back to Medieval times, areas that fall within Occitania in Piedmont include the Maira, Varaita, Po and Infernotto valleys in the Alps; and the higher Val di Susa and the Pellice, Chisone and Germanasca valleys in the province of Turin. The Occitan-speaking community in Piedmont extends over a total of 13 valleys. Interestingly, there's also an Occitan-speaking region in the Cosenza province in Calabria.
Unsurprisingly, considering its strong reliance on agriculture, the Occitan area in Piedmont has experienced a strong population decline in recent decades. However, although you'll pass abandoned stone hamlets when you hike in the area, the language and traditions have been preserved, partly perhaps due to the area's inaccessibility. Visit Dronero, the capital of the Val Maira on market day and you'll still hear locals from the valley's villages chatting in Occitan.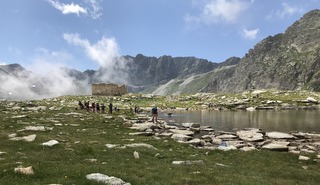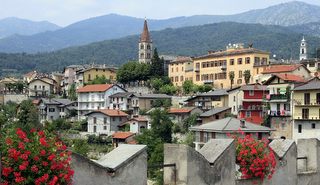 On a positive note, while the valleys are delightfully deserted, and offer some of the best hiking in Italy, tourism is helping keep the culture alive. In some locations, young people are returning to the valleys in search of a more meaningful lifestyle, and organising museums and itineraries linked to the Occitan culture as well as new foodie enterprises, producing anything from mouth-watering cheeses to exceptional organic wines.
The Occitan language – bona jornada!
Thanks to the centuries-old literary tradition of Lenga d'òc, Occitan is considered to be a language rather than a dialect. Between the 10th to 15th centuries, it was the language of poetry – troubadours used Provençal and other Occitan dialects while travelling.
With 6 main dialects, and many sub-dialects, it's currently spoken by as many as 1.5 million people. In France, the Provençal dialect of the language is spoken widely while in Spain, there are similarities with Catalan. In fact, speakers of either Occitan or Catalan can usually understand each other.
What about Occitan culture?
As with so many ancient cultures, music, literature and culinary traditions play a huge part. The strong musical heritage dates back to the medieval tradition of the troubadours and today, local festivals and feast days help preserve these traditions.
Head into the hills and you'll find that itinerant artists have left their mark in chapels and on the façades of houses and historic buildings, while villages and hamlets reveal architectural styles handed down through the ages.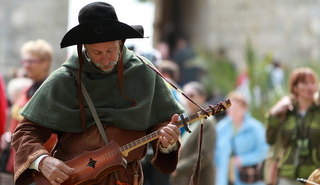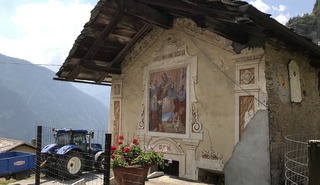 When it comes to food, several restaurants feature Occitan menus with typical dishes such as los fesqueiròls (pasta with a sauce of onions, bacon, peas and cheese) and macarons e trifolas (macaroni with potatoes and mushrooms).
Where can I find out more about Occitan traditions?
Two of our Piedmont-based tours provide some insight into Occitan traditions. For example, on our Mountains of Piedmont tour, we visit Chianale, one of 'I Borghi più belli d'Italia', which has preserved many Occitan features, including place names and local dialect. Highlights of the Jewels of Piedmont tour include a hike through the pretty Val Maira and a visit to the 15th century frescoed Santa Maria Assunta church in the hamlet of Elva. If you want to explore further, the Espaci Occitan in Dronero, the capital of the Val Maira, is the first cultural centre in Italy devoted to the Occitan world.